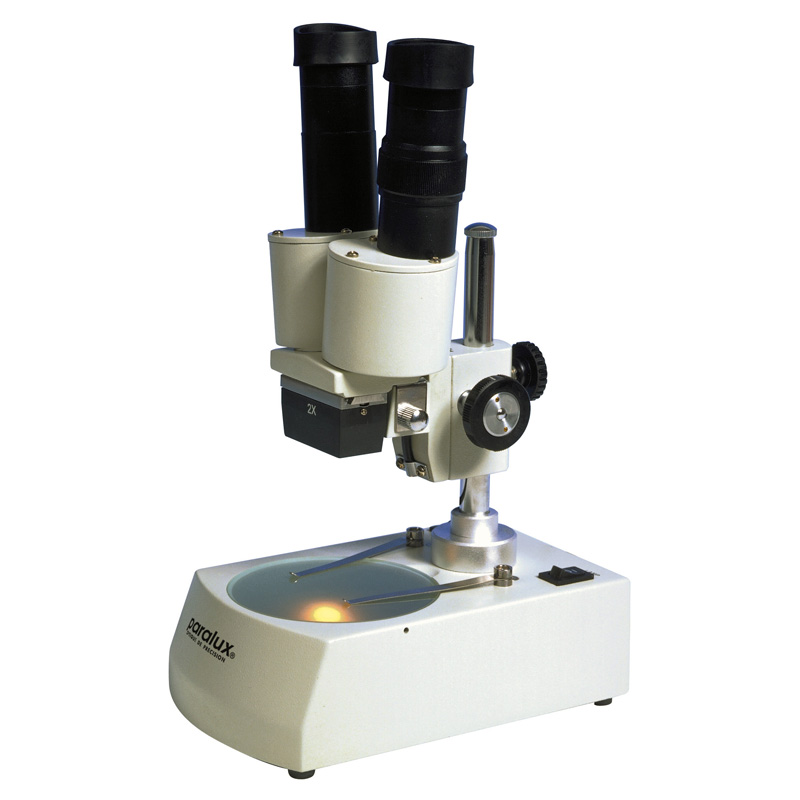 TP2 BINO 2X LIGHTS 20-40X
60-6252-9
Paralux
TP2 with 2 lightings. Equipped with incident lighting on a cradle, behind objectives, and a transmitted lighting incorporated in the base, under a large translucent disc.
Magnifications : 20x and 40x. Straight eyepiece tubes. Eyepieces 30,5 mm. Interpupillary distance : 55 to 75mm. Fixed head. Pair of objectives 2x and 4x on dovetail. Working distance : 76mm. Vision field : 5 and 10mm. Transparent disc and black&white disc Ø95. Incident and transmitted light. Power supply : 220 V 50 Hz
Light : 12 V 10W. Dimensions 117 x 170 x 270 mm. Weight : 2,5 Kg.