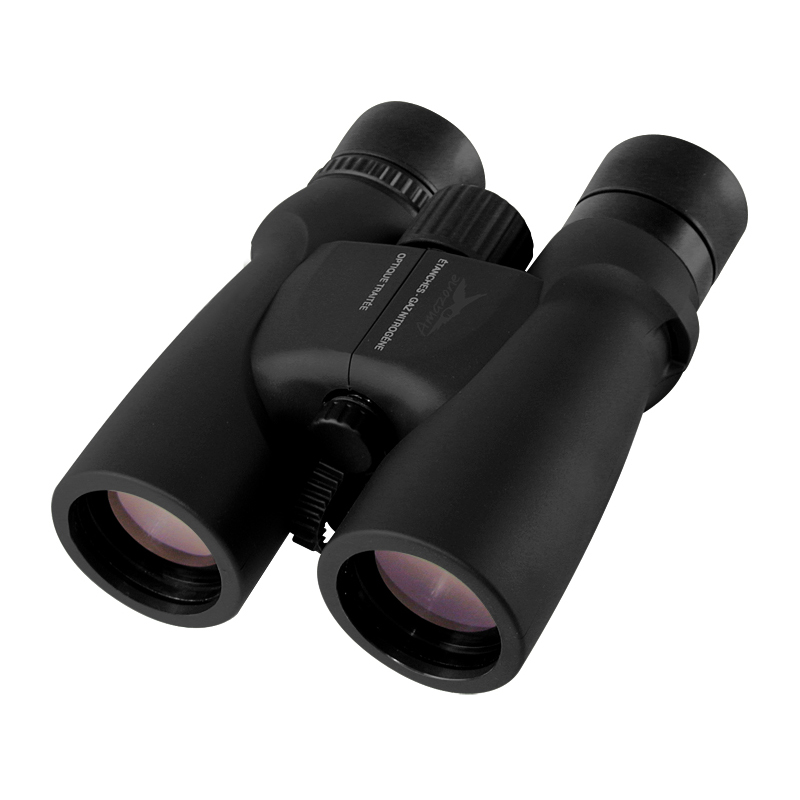 AMAZONE II 8X42 BLACK - WATERPROOF
03-2322-1
Paralux
Perfect for bird watching or hunting, they also can be used for any outdoor activity, even in rough weather.
Waterproof.
Adjustable interpupillary distance.
Roof-shaped prisms.
Gas filling to secure waterproofness and prevent condensation.
Anti UV coated.
Focus through Central wheel.
Dioptre setting through ring.
Helical system to ease folding the rubber eyepieces for users wearing glasses.
Rubber cladding.
Eyepieces & objectives Caps.